WHAT IS A "MICRO-INFLUENCER"?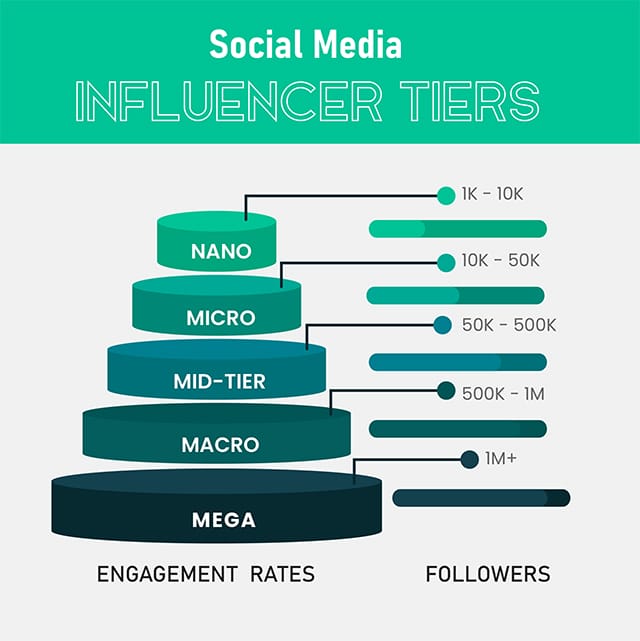 SGG Micro Influencers or "Content Creators" typically have 30,000 to 100,000 avid sports fan followers, as opposed to "Macro or Mega" Influencers (think Tom Brady or Kim Kardashian).
These Micro Content Creators post daily – everything about their specific sport's team, or league. For instance, the Cleveland Browns NFL Team, or the L.A. Lakers NBA team have several top Micro Influencers that will post on their blog, web site, and social media sites all the in-depth information their avid Followers want. When these fans receive a post from their team's Influencer- they are highly engaged! And when they receive an advertisement (from SGG and our Ad partners) they are far more likely to interact with that advertisement than from any other ad source.
These Influencers are singularly too small to sign major advertisers – but SGG has aggregated over 1,450 of them and combined with our in-house team of SGG graphic artists creating custom social media advertisements and postings, provides a "Turn- Key" social media advertising solution for national advertisers.
"About 90% of the marketers consider ROI from influencer marketing comparable to or better than other marketing channels. The influencers are seen as trustworthy experts in their relative field by their followers, leading them to hold the power to influence their audience's purchase decisions."