Media Interviews
Social Media Success is Half Science and Half Art
During this year's edition of SBC Summit North America, the team had the chance to sit down and talk about the latest trends in sports marketing with some of the biggest players in the space.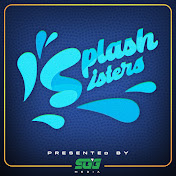 Splash Sisters Podcast
New Jersey Sisters Go from Pizza Shop to the Top of Sports Social Media. 21-year-Old Twin Sisters Create a Viral Hit Show Mixing Sports with Lifestyle Content.